Invisalign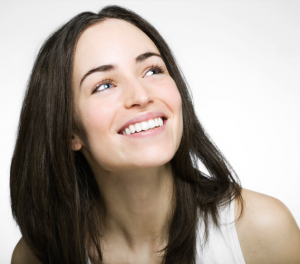 Having crooked teeth is a problem that is faced by all too many people, and truly can change how you feel about your smile. After all, your smile is one of the most immediately noticeable traits when you meet anybody, and having crooked and misaligned teeth can be a source of social discomfort and embarrassment.
At Sutter Dental we offer a wonderful teeth straightening solution called Invisalign. Unlike traditional braces, Invisalign does not rely on wires and brackets to straighten your teeth – instead, Invisalign uses a clever system of clear aligner trays to help you get the straighter, more beautiful smile of your desires.
This straightening system has a number of benefits, including:
Time spent – Traditional braces can be time consuming, often taking around two years from the start of treatment to completion! Invisalign is made to take a fraction of the time that traditional braces do, so that you can have the smile of your dreams faster.

Appearance – Invisalign doesn't uses brackets or wires, which means your teeth don't have to look like they're trapped beneath a mound of metal. In fact, Invisalign uses clear aligner trays that are made to look almost invisible, so those around you don't even have to know you're working towards straighter teeth.
Convenience – Because Invisalign does not use brackets or wires, and instead uses removable clear aligner trays it means you can choose to take your aligner trays out when you need to. As you might imagine, this is convenient for a number of reasons including social functions, keeping your teeth healthier with great oral hygiene practices, and continuing to eat the foods that you love.
We are proud to be able to offer Invisalign clear braces to our patients and their families. If you have crooked teeth that are making your smile less than it could be Invisalign can help you get the smile of your desires. Have more questions about Invisalign or any of our other services? Call us today!