Orthodontics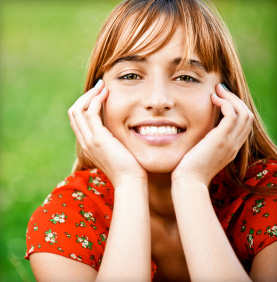 Do you have teeth that are more crooked than you would like? Have crooked teeth made it so that you are embarrassed about your smile, and smile less? Do your crooked teeth make you feel socially awkward, and in some situations even avoid social occasions?
Having crooked teeth is a real problem faced by people around the globe which can deeply impact social lives and personal self worth. Many people choose not to have their teeth straightened because traditional braces can be time intensive, and also can be socially awkward because of their appearance.
At Sutter Dental we offer an alternative to traditional orthodontics that can help patients have straighter teeth without the inconveniences associated with traditional braces. This fantastic traditional orthodontics alternative is called Invisalign.
Invisalign is a clear braces system that has many outstanding benefits, including:
Appearance – Invisalign is designed with appearance in mind! By using clear aligner trays that fit snugly and securely on your teeth, people around you don't even have to know you're straightening your teeth!
Convenience – Invisalign aligner trays are made to be removable, which means that if you want them out for a social occasion it is as simple as removing your aligner tray and putting it back in later! Having removable clear braces also means you can continue to eat the foods you love without having to worry about getting food stuck in your gear.

Hygiene – Removable clear braces like Invisalign have another great option, great dental hygiene ability! Because trays can be removed it means you can keep taking care of your teeth as normal and continue maintaining a high standard of outstanding dental care.
We are thrilled to be able to offer this wonderful alternative to traditional braces, and are proud to see the results of our patients. Have more questions for us about orthodontics options at Sutter Dental? Call us today!