Sedation Dentistry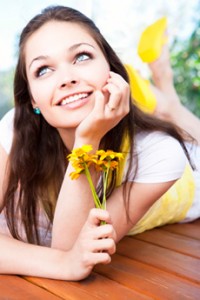 For many dental patients, going to the dentist isn't always easy. Of course it isn't always easy to make the time, which is a problem for many dental patients, but for some patients there are even more troubling issues than time or convenience.
Many patients across the globe suffer from dental anxiety that can be debilitating and result in stopping them from receiving the dental care they need, when they need it. Being nervous about going to the dentist, or dental treatments is a real problem and at Sutter Dental we provide an option to help our more nervous patients receive the care they both need and desire for excellent oral health. This option is called sedation dentistry.
Using sedation dentistry we can help nervous or anxious patients to be calmer, and to relax during their treatment, so that they can receive high quality dental care. At Sutter Dental we offer a couple of different sedation dentistry options, including:
Nitrous Oxide – Nitrous oxide continues to be the most popular sedation dentistry method across the country, and is preferred by many patients nervous or no during treatment. Frequently called laughing gas, nitrous oxide provides a gentle sense of relaxation and calm during treatment, helping patients get through their dental visits safely and effectively.

Oral conscious sedation – also known as conscious sedation – is another form of sedation dentistry designed to provide a sense of calm, and soothes anxious nerves during dental visits. Administered in the form of a sedative pill, conscious sedation allows you to be relaxed and calm during treatment, all while still being able to interact with the dentist and his team.
We are proud to be able to offer these sedation dentistry options because we have seen the difference sedation dentistry can make in the lives of our patients. Have questions about sedation dentistry or the sedation dentistry treatments that we offer at Sutter Dental? Contact our team today!