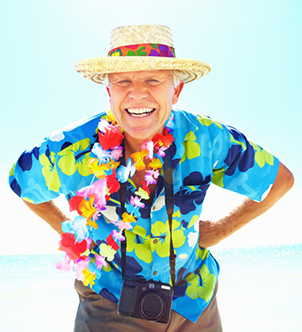 When you lose all or most of your teeth, your life can change dramatically— for the worst. If you have suffered from the loss of many of your teeth, we want to help get you smiling again. Our dentures do not just replace your teeth; they improve the overall health and function of your mouth as well.
Dentures are proven to improve a patient's ability to eat, talk, and smile. With our different denture options, we can provide a way for you to enjoy a full set of teeth again and help you live an active, healthy lifestyle.
At Sutter Dental, our denture treatment options include the following:
Traditional dentures – Traditional dentures are a popular option for many patients. This tried-and-true dental technology has benefited people around the world. We craft our dentures for each patient, using high-quality materials to ensure an accurate fit, beautiful appearance, and stable functionality.
Implant supported dentures – Implant-supported dentures use dental implant technology to create permanent dentures. The base of the denture implants are made from a titanium alloy to provide a strong base for your dentures. Thanks to the anchored posts, the dentures don't slide, click, or shift. You won't need to use adhesives to keep them in place.
If you would like to get your mouth working at full capacity again, we can help you decide which denture option will work for your specific situation. Our team is ready to effectively and safely help you get your smile back.
Let us craft dentures that will restore your quality of life.
Contact Our Team Today.
Do you have any other questions for us about our denture options? Contact our team at Sutter Dental today. Our team has both skill and experience in creating and placing dentures. We are ready to keep you smiling for life.