Dental Veneers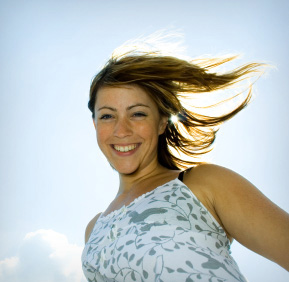 Is your smile not quite up the standard you would like? At Sutter Dental we offer a wonderful dental technology called dental veneers that can help correct cosmetic issues and beautify smiles.
Dental veneers are thin shells of high quality porcelain made to be a long lasting, and effective cosmetic dentistry treatment. Some of the most frequent cosmetic issues dental veneers are used for include:
Gaps – Having gaps that are larger than normal can really have a negative effect on the beauty of a smile. Using our high quality dental veneers, our team can remove gaps and make your smile more beautiful than before.
Crooked teeth – Having a few crooked teeth can often feel like having all of your teeth straightened unnecessary, and thankfully dental veneers can help with this. Using our high quality dental veneers we can correct the appearance of crooked teeth permanently and effectively.

Discolored teeth – If you have a few teeth that are discolored and change the appearance of your smile for the worst, it can sometimes feel excessive to have to whiten all of your teeth just for the sake of a few discolored ones. Using our high quality dental veneers, our team can correct the appearance of select discolored teeth without the need for teeth whitening.
Broken teeth – Having a broken teeth can be a long term of social anxiety and often physical discomfort. Using a dental veneer, we can repair a broken tooth and get you closer to your smile goals.
At Sutter Dental we use dental veneers utilizing Facially Generated Treatment Planing by Frank Spear. Using this wonderful methodology, we feel that we can offer more effective and beautiful results for our patients looking to increase the beauty of their smiles with dental veneers.
Have questions for us about dental veneers, or would you like to schedule a consultation? Call us today!