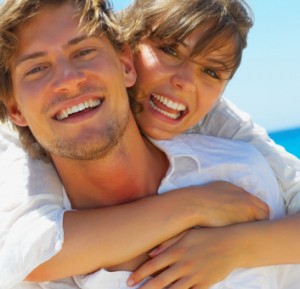 Do you find that your missing tooth causes you social anxiety or affects the functionality of your teeth? Is your broken or infected tooth causing you pain that interferes with your normal lifestyle? If so, our team is ready to help you get back to normal.
At Sutter Dental, we provide restorative dentistry options to repair and restore your smile. Our team uses advanced restorative dental technology, so we can give you the efficient treatment you need in a comfortable environment.
Several of the restorative options we provide in our downtown San Francisco office include:
Root canal therapy – If you have a severe toothache, it could be a sign of an infection in the root of your tooth. Fortunately, our team can help with root canal therapy. Our dentist can carefully remove infected and decayed tissue, professionally clean the area, and seal the dental work to prevent further damage.

Dental crowns – Dental crowns can be used for several different dental issues to provide strength and protection for your tooth. Crowns are also useful as anchors for dental bridges or to protect a tooth that has had a root canal. Our dental crowns are also a great way to improve the look of your smile.
Dental bridges – If you are missing one or a few teeth that have left gaps in your beautiful smile, a dental bridge is a great option that can give you a full, functional smile again. Our dental bridges are designed to blend in with your natural teeth, creating a seamless look in your smile while providing strength to your teeth.
Contact Our Team Today.
Our team at Sutter Dental is excited to help restore your smile and help you live a full and healthy life. Do you have more questions about our restorative dentistry services or any of the other services our team provides? Contact our team today to schedule an appointment.