Restorative Dentistry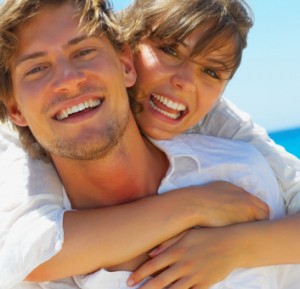 Having missing teeth is one of the unfortunate realities of life that many people face. Missing teeth can negatively impact life in a number of ways including causing social anxiety, reducing ability to speak well, increasing wear and tear on remaining teeth and even more.
At Sutter Dental we provide restorative dentistry options to help repair teeth, and restore the beauty and functionality of your smile. Our team uses the latest in restorative dental technology, so that they can ensure that every patient we treat gets the outstanding results they deserve. Among our restorative dentistry services offered from the convenience of our downtown San Francisco office are:
Root canal therapy – If you have a tooth that is suffering from a deep tooth infection that is getting worse and just won't go away, our team can help! Using root canal therapy, we can carefully remove infected and decayed tissue, clean your tooth professionally, and help seal it away from further damage.

Dental crowns – A dental crown can be used in a wide variety of ways, but very importantly it can be used to help protect and preserve remaining teeth and provide strength and structure for dental restorative devices. Whether you are getting a dental bridge, or have a tooth with a root canal that needs some extra strength our dental crowns are a fantastic way to help you have the smile of your desires.
Dental bridges – If you are missing a few teeth that have left gaps in your beautiful smile, a dental bridge often is one of the greatest options to help you get your smile back on track. A dental bridge is designed to fill in those gaps, while increasing functionality and looking great too! Our dental bridges are made to look just like natural teeth, so no one has to know you were missing teeth before.
These are just some of the wonderful dental treatments we offer at Sutter Dental. Have more questions about these restorative dentistry services, or any of the other services our team provides? Contact our team today!