General & Family Dentistry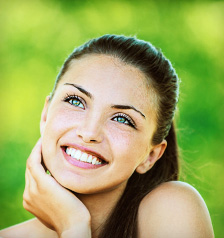 At Sutter Dental we strive to provide a foundation for a lifetime of outstanding oral health and beautiful smiles. Whether you and your family are young or old, our team is ready to help you achieve your oral health and smile goals.
As a general & family dentistry, we offer a wide range of services with this lifetime of care in mind. Some of these services include:
White fillings – In the past, many dentists used mercury metal amalgam fillings that often stuck out like a sore thumb. At Sutter Dental we use beautiful white fillings that are designed to blend in with your natural teeth and that provide outstanding durability. With a filling from Sutter Dental, people around you won't even notice you've had work done!
Teeth Cleanings – One of the very best things to help prevent tooth decay and other dental issues is by receiving a regular teeth cleaning. During a teeth cleaning, our team will carefully clean your teeth by removing built-up plaque and tartar. Then, we will do an examination to help determine problem areas and necessary treatments, so that your teeth can continue to serve the person that matters most – you.

Dental Hygiene – Whether you're young or old, if you don't know how to take care of your teeth properly, you're bound for problems down the road. At Sutter Dental we do our very best to educate each and every one of our patients in good dental hygiene practices, and strive to answer questions our patients have and address their concerns. With knowledge on your side, your teeth can stay happier and healthier more effectively.
We are proud to offer these dental services and even more to our patients, so that they can have the smiles of their desires and fantastic oral health. Have questions about these services or other services we provide? Call our team today!