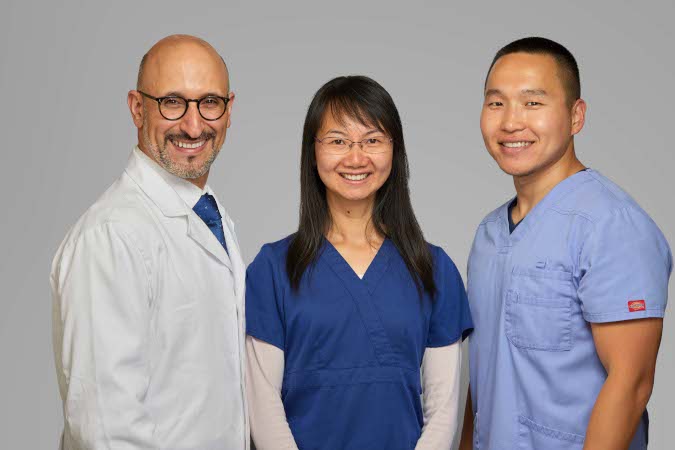 Are you looking for a dentist in the San Francisco area? Welcome to Sutter Dental, where we strive to provide excellent oral health and a beautiful smile for life. Wherever you are on your life journey, we are ready to help you have a happy and healthy mouth and a confident smile.
As a general and family dentist office, we offer a variety of services that provide a foundation for lifelong dental health. Some of our services include:
White fillings – In the past, dentists used to fill teeth with metal amalgam fillings that include mercury. These were not only highly visible but also caused some health concerns. At Sutter Dental, we use natural-looking white fillings that are designed to blend in with the color of your teeth. Our white fillings are durable and functional. People around you may not even notice you've had dental work done.
Teeth Cleanings – Regular teeth cleanings are a great way to prevent tooth decay and other dental issues. During your teeth cleaning, our hygienist will carefully clean your teeth, carefully removing built-up plaque and tartar. We will also perform an exam to determine if you are developing any problems, providing you with accurate and efficient dental treatment to help you feel your best.
Dental Hygiene – We want to help everyone that comes in to our office, which is why we take the time to educate our patients about good dental hygiene practices. If you are unsure about how to take care of your teeth or if you have any questions or concerns about your oral health, we can help. Our skilled team can help your teeth stay happy and healthy for years to come.
Call Our Team Today.
We are proud to offer excellent dental services to our patients. We want you to be able to smile with confidence and have great oral health. Do you have any questions about our general dentistry services? Call our team today.