Control Gum Disease in the Comfort of Your Home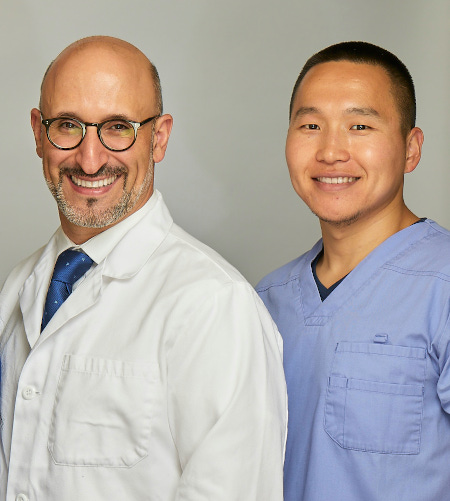 We are excited to provide our patients with the latest advancement in gum disease treatment, The Perio Tray®. The Tray is a convenient way to keep your gums healthy. With the Perio Tray, you can protect yourself from tooth loss, halitosis, and jaw dysfunction from the comfort of your own home.
What is Gum Disease?
Gum disease, also known as periodontal disease, is caused by a buildup of plaque and tartar on teeth surfaces.
Plaque is a sticky film on your teeth. Bacteria flourish in this plaque, and your body reacts to the presence of plaque on your teeth as it attempts to get rid of the bacteria, causing bleeding and inflammation. Your body's reactions cause numerous dental issues.
Tartar is hardened plaque. When this tartar is on your teeth, it provides more surface area for bacteria to grow. This puts both your teeth and gums at risk as your body tries to eliminate this bacteria.
Left untreated, gum disease can quickly escalate to:
Chronic bad breath or halitosis.
Increased tooth sensitivity.
Loose permanent teeth.
Loss of adult teeth.
Changes in your bite.
Deterioration of the jawbone.
Pain in the jawbone.
Collapse of facial muscle and structure.
Did you know that gum disease is also linked to heart disease, diabetes, and other serious health problems? Now is the time to come in for regular gum disease checkups and treatments at our San Francisco office.
How Does the Perio Tray® Work?
Regular dental cleanings can clear the plaque and tartar from your teeth to protect you from gum disease; however, there are times when a simple cleaning and good oral hygiene routine are not enough to protect your mouth from gum disease. In those cases, we recommend the Perio Tray® by Perio Protect.
The Perio Tray® by Perio Protect is a gentle method that applies medication deep under the gums, where basic brushing and flossing can't reach. The dentist can recommend a gum medication for your specific situation. The medication is then applied to the thin plastic tray, which fits into your mouth for a few minutes to allow absorption into your teeth and gums.
Wearing the Perio Tray® for just minutes every day will help you avoid periodontal disease. Our patients love the comfort and flexibility of the Tray, which is designed to fit your unique mouth.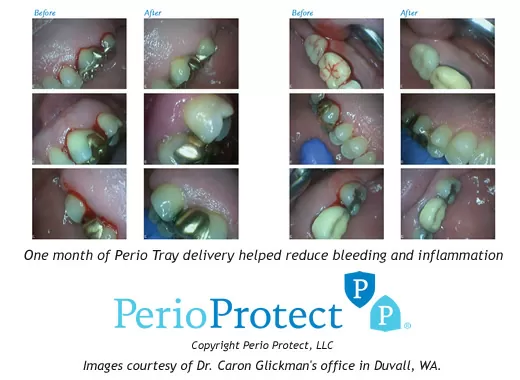 Advantages of The Perio Tray®
Enjoy the benefits the Perio Tray has to offer, including:
Daily protection against tooth infections and tooth loss.
A reduced risk of high blood pressure, heart disease, and diabetes.
Consistently fresher breath.
Whiter and cleaner teeth.
Fewer dentist visits.
Convenient use.
Portability, even when traveling.
A cost-efficient way to avoid serious health issues.
Contact Our Office Today.
Dr. Arabatyan is proud to provide Perio Protect Trays to help our patients with gingivitis, periodontitis, caries, or bad breath. Contact our office today to schedule an appointment. Safeguard your oral health with Perio Protect for a healthier, happier smile.